Fluoride is a naturally occurring mineral found in water, soil, and foods. It has been used to prevent tooth decay for many years and is now added to the public water supply in many countries. While fluoride has been proven to be beneficial for oral health, there are still some myths surrounding its use. In this article, we will look at some of the common myths about fluoride and dispel them with facts. We will also discuss the benefits of fluoride and how it can help protect your teeth from cavities.
MYTH: Fluoride doesn't belong in our drinking water.
FACT: Fluoride occurs naturally in our drinking water, but not nearly enough to have an impact on tooth decay. However, some groundwater and natural springs can have naturally high levels of fluoride. The EPA recommends the maximum level for water fluoride in drinking water at 4.0 mg/L. The minimum amount of fluoride the EPA recommends is 2.0 mg/L.
MYTH: Adding fluoride to drinking water is being forced upon our citizens.
FACT: Scientific studies have shown that adding fluoride to public water systems can significantly reduce the incidence of tooth decay in communities. While fluoride can be beneficial when used at the right levels, it can also cause serious health problems if not monitored properly. Excessive exposure to fluoride can lead to dental fluorosis, skeletal fluorosis, and even cancer. That is why the amount of fluoride in our drinking water is regulated.
MYTH: Fluoride is dangerous for children.
FACT: At the recommended levels fluoride does not harm children. Even fluoridated toothpaste does not harm children or adults because of the small levels for fluoride contained in the toothpaste.
MYTH: Drinking fluoridated water can cause cancer.
FACT: With the increasing prevalence of fluoridated water, many have raised concerns about its potential health risks, one of them being cancer. The use of fluoridated water is endorsed as being safe by both the Institute of Medicine and the American Academy of Family Physicians. There is no evidence of fluoride causing cancer or other or serious health problems such as diabetes, heart disease, or kidney problems.
MYTH: Fluoride does not reduce tooth decay.
FACT: According to several studies' fluoride treatments can help reduce the risk of cavities and other forms of tooth decay, making it an important part of any comprehensive dental care plan. In fact, numerous studies have concluded that fluoridation reduces tooth decay by 29%.
Talk to your dentist about the use of fluoride to prevent tooth decay.
Sun City Dental
11240 Montwood Dr Ste J
El Paso, TX 79936
915-201-2539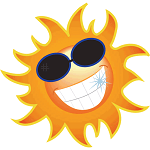 Sun City Dental
8611 N. Loop Dr.
El Paso, TX 79907
915-859-2690
Disclaimer: Every effort has been made to ensure the accuracy of this article and other articles on this website at the time it was written. The information contained in this blog post is not intended to be a substitute for proper dental care as recommend by your trained dentist. We are not responsible for any of the results you experience while applying the information contained on the smilesuncitydental.com website. It is our sincere desire to continue to provide quality information as it relates to dental matters covered in this website and it is our aim to provide accurate information as it relates to your dental care.