Dental anxiety is a common and understandable fear that can prevent people from getting the dental care they need. Fortunately, there are steps you can take to combat this anxiety and make visiting the dentist a more comfortable experience. In this article, we'll discuss some of the ways you can reduce your dental anxiety and make your next visit to the dentist more positive.
Here are some common dental anxieties and their solutions.
1. Dental Pain.
For many people, going to the dentist can be a source of fear and anxiety. It is not uncommon to feel overwhelmed by the thought of dental pain. However, it is important to remember that modern dentistry has come a long way and with the right preparation, you can make your dental visit as stress-free as possible. Here are some tips to overcome the fear of pain at your dentist's office.
Talk to your dentist: Before your appointment, talk to your dentist about any concerns you may have about pain or discomfort. It is important that they understand what you are feeling so they can take steps to make sure you feel as comfortable as possible during your visit.
Ask questions: Don't be afraid to ask questions during your visit if something doesn't feel right or if you're not sure what's going on. This will help ensure that you understand what's happening and that any potential discomfort is minimized.
Take deep breaths: Taking deep breaths can help relax your body and mind in a stressful situation like going to the dentist's office, which can help you calm down before the appointment starts.


2. General Anxiety.
Even though we know that regular dental checkups are important for our health, many of us still feel anxious and uncomfortable when visiting the dentist office. This anxiety can be caused by fear of pain, embarrassment or simply feeling overwhelmed by the unfamiliar environment.
Here are some tips designed to reduce anxiety while visiting the dentist.
Bring a Friend. Bringing a friend or family member with you to the dentist's office can help reduce your anxiety and make the experience more enjoyable. Not only will having someone you trust there provide emotional support, but it can also help make sure that you are getting the best care possible from your dentist. By bringing a friend or family member with you, you can rest assured that your dental visit will go as smoothly as possible and that any questions or concerns will be addressed quickly and effectively.
Anxiety-relieving Medication. Ask your dentist about using medication to reduce your anxiety. Medication can help reduce fear and anxiety associated with dental procedures, making them far less stressful and more enjoyable. Additionally, it can also help to reduce the amount of pain experienced during a procedure. As such, using anxiety-relieving medication at the dentist's office is becoming increasingly popular as an effective way to manage fear and discomfort during dental visits.
Conscious Sedation. Conscious sedation is a safe and effective way to reduce anxiety and make dental visits more comfortable. It involves taking medication before the appointment to help you relax and make it easier to tolerate procedures that might otherwise cause discomfort or fear. With conscious sedation, you will remain awake and aware throughout the procedure, but you will feel relaxed and comfortable. This makes it an ideal option for those who are anxious about visiting the dentist or undergoing certain treatments.


3. Fear of the Unknown.
Fear of the unknown is a common feeling when it comes to dental procedures. It's important to understand that fear of the unknown can be overcome with knowledge and understanding of what to expect at the dentist's office.
By researching and asking questions about any potential procedures or treatments, you can prepare yourself for your visit and reduce your anxiety. Additionally, talking to friends or family who have been through similar experiences at the dentist can help you feel more comfortable when you get there. Finally, speaking candidly with your dentist about any fears or concerns you have will help ensure that they are addressed before your visit.
Dentists take these fears into consideration and offer solutions, such as eye masks, blankets, and headphones with calming music.
Before visiting Sun City Dental in El Paso, Texas, take the time to inform the dental staff and our dentist about any fears or anxieties you may have before any dental procedures are performed. We strive to may your visit as comfortable as possible.
Sun City Dental
11240 Montwood Dr Ste J
El Paso, TX 79936
915-201-2539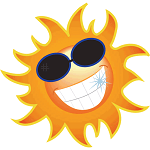 Sun City Dental
8611 N. Loop Dr.
El Paso, TX 79907
915-859-2690
Disclaimer: Every effort has been made to ensure the accuracy of this article and other articles on this website at the time it was written. The information contained in this blog post is not intended to be a substitute for proper dental care as recommend by your trained dentist. We are not responsible for any of the results you experience while applying the information contained on the smilesuncitydental.com website. It is our sincere desire to continue to provide quality information as it relates to dental matters covered in this website and it is our aim to provide accurate information as it relates to your dental care.